Hôtel Dolonne is a fortified house of particular architectural interest located in the village of Dolonne, dating back to the 16th century
Guests choose Hôtel Dolonne because they know how to appreciate the culture and wealth of traditions lying behind its ancient walls and the pleasant atmosphere created within by the Vaglio Family - the hotel proprietors. They are instinctively drawn to genuine, unsophisticated things, to the timeless natural flavours of the food and drinks served in the dining hall and tea room. 
They know how to take delight in the tranquillity provided by this authentic old stone house set in the mountains just 800 m from the bustling, chic centre of Courmayeur. 
Many are sporty, looking for a place to relax with family or friends, unwinding far from the stress of daily life.
Suggestions on how to make the most of your holiday at Hôtel Dolonne, Courmayeur in Valle d'Aosta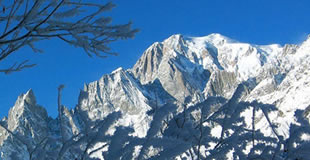 The trails of Val Ferret enchanted offer everything the mountain can give
Courmayeur Mont Blanc and the valleys are ideal terrain for hiking enthusiasts: short walks or multi-day excursions, all possibilities are at your disposal.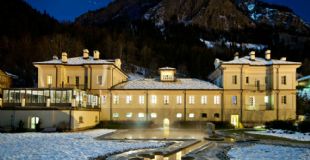 Relax at the Terme di Pre, forget the stress of the city, you're in Valle d'Aosta
Forget the stress of everyday life, recharge your batteries in places of other times, immerse yourself in the soft warmth of the water, let yourself be lulled by sweet whirlpools for total fitness.
Valid XHTML 1.0 Strict  •  Valid CSS!  •  VisaMultimedia - Grafica | Internet | Multimedia | Video | Fotografia  •  Cloud Hosting Provider - HEXTRA